Old School CX Tools Are Dead. Long Live These 5 Examples of Gamified Customer Experience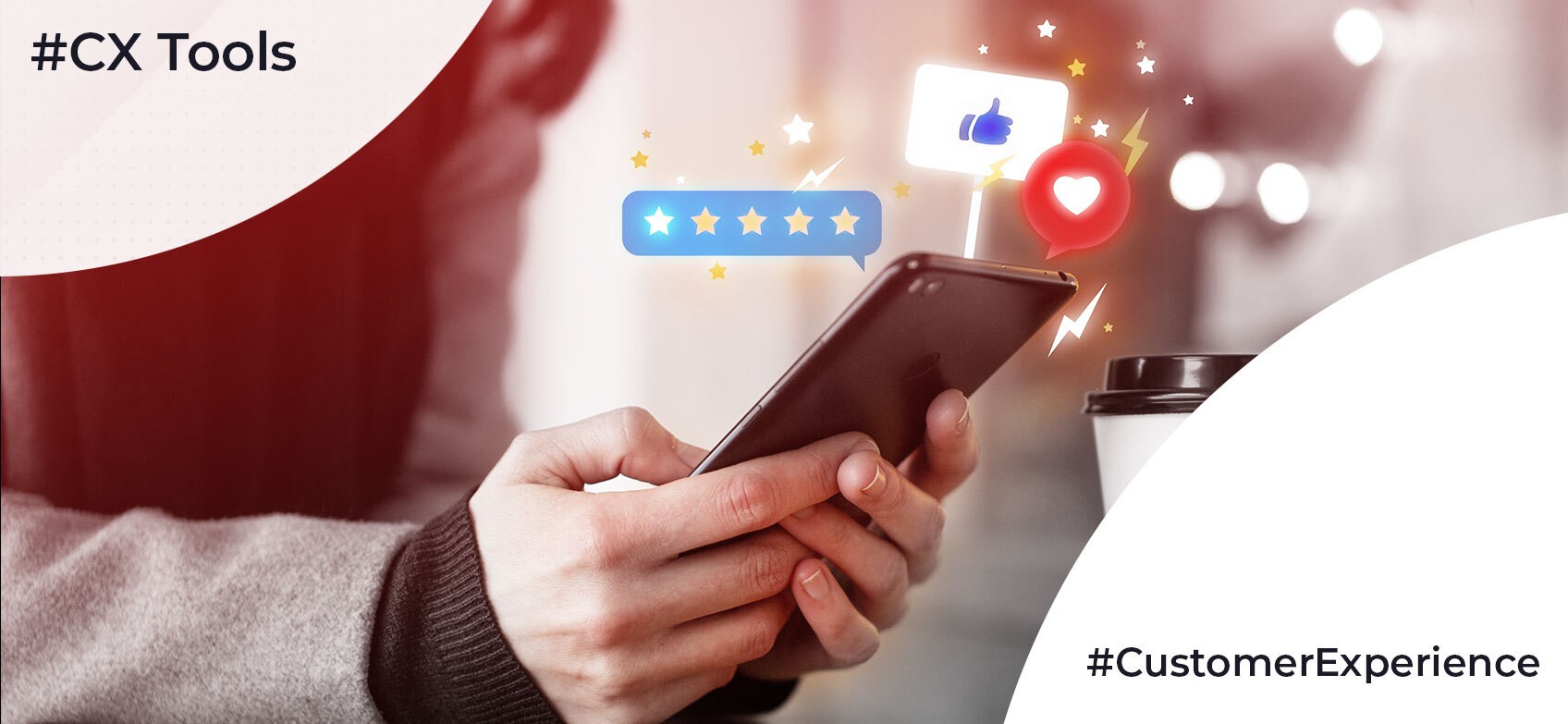 Bid farewell to old-school CX tools. Gamified customer experiences are providing a new world of engagement.
Since the very first businesses started to appear thousands of years ago, entrepreneurs have known how important it is to connect and engage with customers. For today's global companies, gamification customer experience is simply a 21st-century version of this concept, but it's one that also holds the keys to an important competitive advantage for those who can nail it. 
For marketing heads trying to improve their gamification customer experience (CX), though, marrying it with the myriad gamified features available in today's hyper-digitized online marketplace is problematic. 
It's an issue that can raise more questions than answers, including:
How do we know which gamified experiences attract and maintain the attention of our target audience?

Which use of gamification best aligns with our business goals, such as increasing customer loyalty or driving sales?

How do we use a gamification marketing strategy to both enhance the user experience and collect the crucial data we need?
These are tough questions, no doubt. But marketers at major companies must find the solutions if they are to maximize their return on investment, collect first-party data, and mold the future marketing campaigns that will keep them at the forefront of their industry. 
If you're one of these professionals, you may be feeling the heat. After all, a 2023 report from brand loyalty specialists Open Loyalty found that both experience-based rewards and gamification hit the sweet spot between high-impact and urgent marketing features that firms must employ to be a top-line player in their field.
Impactful and urgent loyalty features in 2023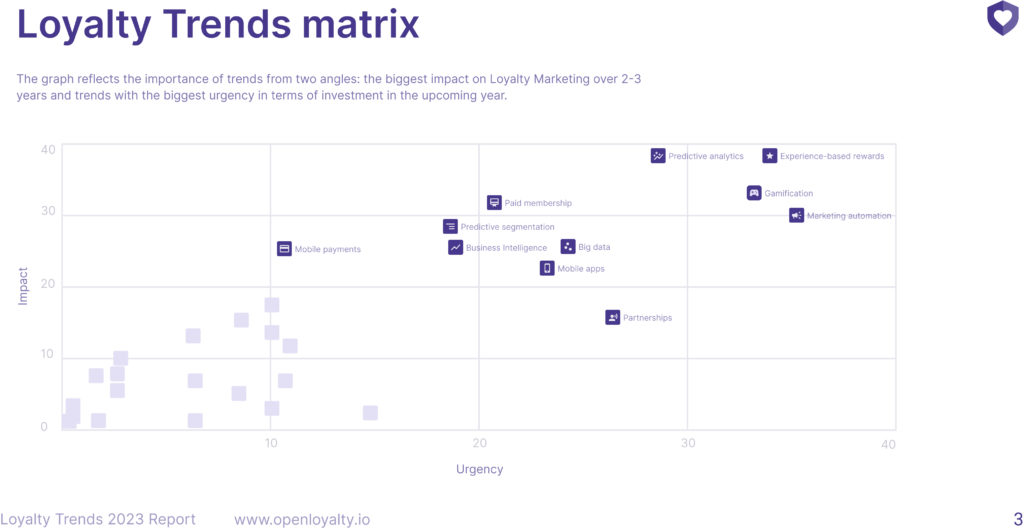 Source: Open Loyalty 
It makes perfect sense. 
Today's young crowd are digital natives who have been brought up in a gamified ecosystem: a recent study from gaming experts Newzoo found that 81% of Gen Zers (those born between 1999 and 2010) regularly play games.
Not only do marketing game elements appeal to them, but they're also second nature. 
So, what better way to attract the next generation of loyal customers than by adopting solutions that enhance the gamification customer experience?
Let's dig in.
Ready to boost customer experience AND open up new revenue streams with gamification? Get in touch with Fanprime to find out how our white-label loyalty and rewards platform will put you on the path to higher marketing ROI in just a few minutes.
5 top examples of how gamification is improving customer experience
If you're struggling for inspiration when it comes to gamification customer engagement, then you're not alone. 
The good news is that there are many examples of gamification in customer service examples to take inspiration from, ranging from real-world initiatives to all-in-one rewards apps. 
1. Kipling's challenges 
'The greater the effort the sweeter the reward', or so the saying goes.
Challenges or quests follow the gamified language made famous through video games, and they've proved to be an excellent use of gamification among top brands. 
Kipling, a leading accessory manufacturer, has shown customers don't even have to put much effort into getting their sweet rewards with its series of simple yet engaging loyalty challenges. 
Its points-based challenges selection incentivizes customers to post a short message about their purchase on their social media accounts. Each post receives 150 'smile points' from the brand, which builds up to a discount for every 1,000 points accrued. It also includes a series of other points-based tasks.
Kipling's challenges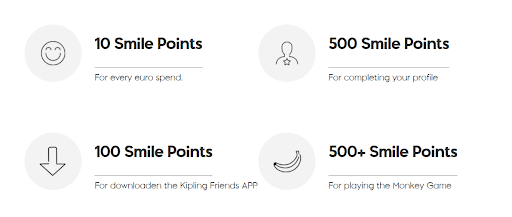 This tactic works on several levels: new customers establish a bond with a brand that rewards them for their efforts; while Kipling benefits from the snowball effect of low-cost social media publicity and enhances its reputation as a company that values its customers.
Challenges and quests can take on much more complex forms, of course, but Kipling demonstrates that simple incentives are just as effective.
2 Tier-based rewards
As a species, human beings love seeing themselves making progress. Seeing a progress bar moving along as we complete a Duolingo challenge, or even read an article, gives us a warm, fuzzy sense of achievement as we study. 
The concept of tiers, or levels, is another user engagement mechanism that's based on the idea of progress, and it's something big brands are employing more frequently as part of the gamification of customer services. The 2022 Global Customer Loyalty Report by Antavo found that those that report 1.8x ROI and over double the average customer spend than those that don't.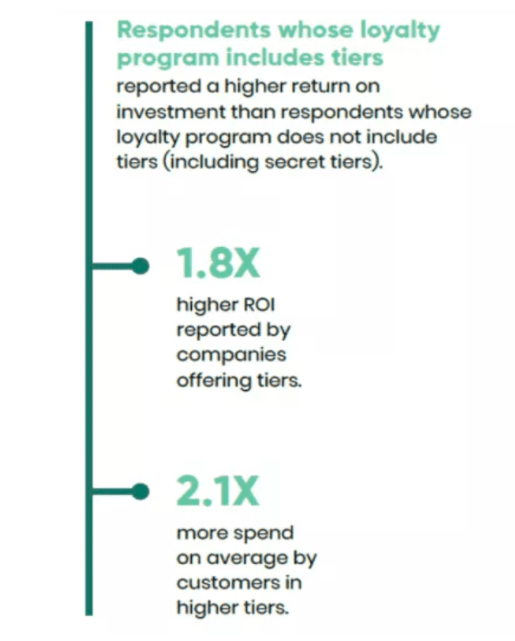 Source: Antavo
Unlike leaderboards, these don't need to have a competitive edge, just a way of showing customers how their interactions are improving their status. 
Take Access Rewards by luxury fashion platform Farfetch. Divided into five spending-based tiers – bronze, silver, gold, platinum, and private client – customers progress through them the more they spend. Each tier holds added features, including free shipping and priority customer care.
Farfetch's Access Rewards home screen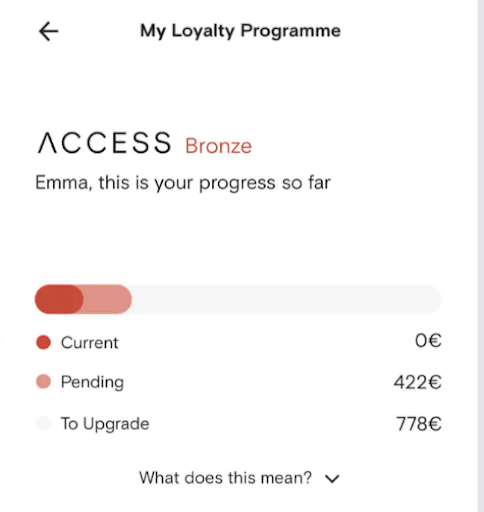 But what makes this stand out from your average loyalty program is Farfetch's clever way of recalculating tier levels. Instead of calculating them daily or weekly, the platform does it every year, meaning that members can't rest on their laurels knowing they've achieved a certain status. Instead, they're more likely to keep their spending up so that they don't lose their earned perks. 
A points-based system works on a similar principle: those with the most points from purchases and interactions enjoy a higher status, and bragging rights, over fellow users. Brands like Farfetch are finding out just how effective tier-based models really are.
3. Coca-Cola's 'Moments of Joy' 
With all of the digital advances taking place at the moment, it's easy to forget that a vital part of the customer journey toward increased brand awareness can take place in the real world.
Coca-Cola knew that many people just walk past its in-store vending machines without giving them a second thought so they decided to use cutting-edge technology to reach out to them via their smartphones. 
Once a shopper came within a few feet of the machine, they received a notification asking them to complete an action to receive a free reward: this could be liking social media posts, or completing simple surveys and quizzes (also a valuable way of collecting data). Some even asked people to hug the vending machine. 
Typically, the machine issued a free can of Cola itself. Not a huge reward, but something that earned Coca Cola bundles of publicity and the participant a unique glow of satisfaction. 
4. Nike + leaderboards/rankings
Going back to the world of online retail, a Springer study found that game mechanics inspire a customer to spend more time on a shopping site, which increases traffic and screen time for outlets. 
Leaderboards or rankings are among the most compelling gamification customer experience tools in this regard, as Nike has demonstrated to excellent effect within their gamified Nike+ app. 
Users compete against each other (and themselves) to earn points and badges: the more they gather, the higher up the ranks they go. They can also earn points by buying Nike products and interacting with the brand's social media channels. 
Nike's new leaderboard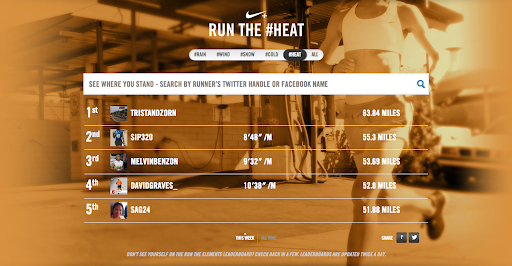 The app has multiple social media touchpoints, so players can directly link their achievements to their social accounts for their friends and followers to see. 
While Nike's customers are having fun, the ranking system brings the company a huge triple benefit: the heightened competitive spirit between its users that leads to more sales and interactions, an invaluable way of collecting first-party data, and cheap publicity as people tell their friends about it. 
Over 15 million downloads in 2020 alone, according to data firm Sensor Tower, was powerful proof of how a ranking system can motivate and engage customers, while improving their own experience.
5. Lazada's all-in-one app
What do you get when you combine multiple gamified customer features into a single all-in-one hub? A rewards-based app or platform is one answer, and Singapore-based ecommerce company Lazada is a classic example. 
Prize giveaways, daily bonuses, unique collectibles, and rewards for referrals are just some of the gamification elements that keep their customers coming back for more on the popular Lazada app. 
Instead of merely selling products, the company has skyrocketed brand engagement through enjoyable in-app features, such as 'Slash It!'. Here, customers compete for a discounted item by encouraging friends to click on their personalized 'Slash It!' link (at no cost to themselves) – a clever way to unleash the power of peer pressure. 
Lazada's multipurpose app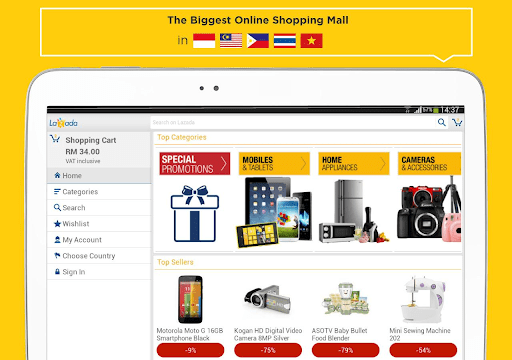 Lazada excels at making its app both fun for its customers and highly valuable for the company's marketing and data returns. Each feature is designed to guide the user to a desired outcome, whether it be proving their sharpness by snapping up time-limited offers, or showing off their recruiting skills via the Slash It! Game.
Mobile apps and rewards platforms that serve as a one-stop shop for points-based rewards, leaderboards, social activity, and data collection are leading the way when it comes to producing world-beating gamification customer experiences. 
How can gamification enhance your customers' experience? Get in touch with Fanprime to find out how our all-in-one rewards platform can help you skyrocket your revenue, capture invaluable first-party data, and put you streets ahead of your rivals.