#Gamification
#Web3 Loyalty
How Web3 Rewards are Creating Brand Champions, Explained in 5 Examples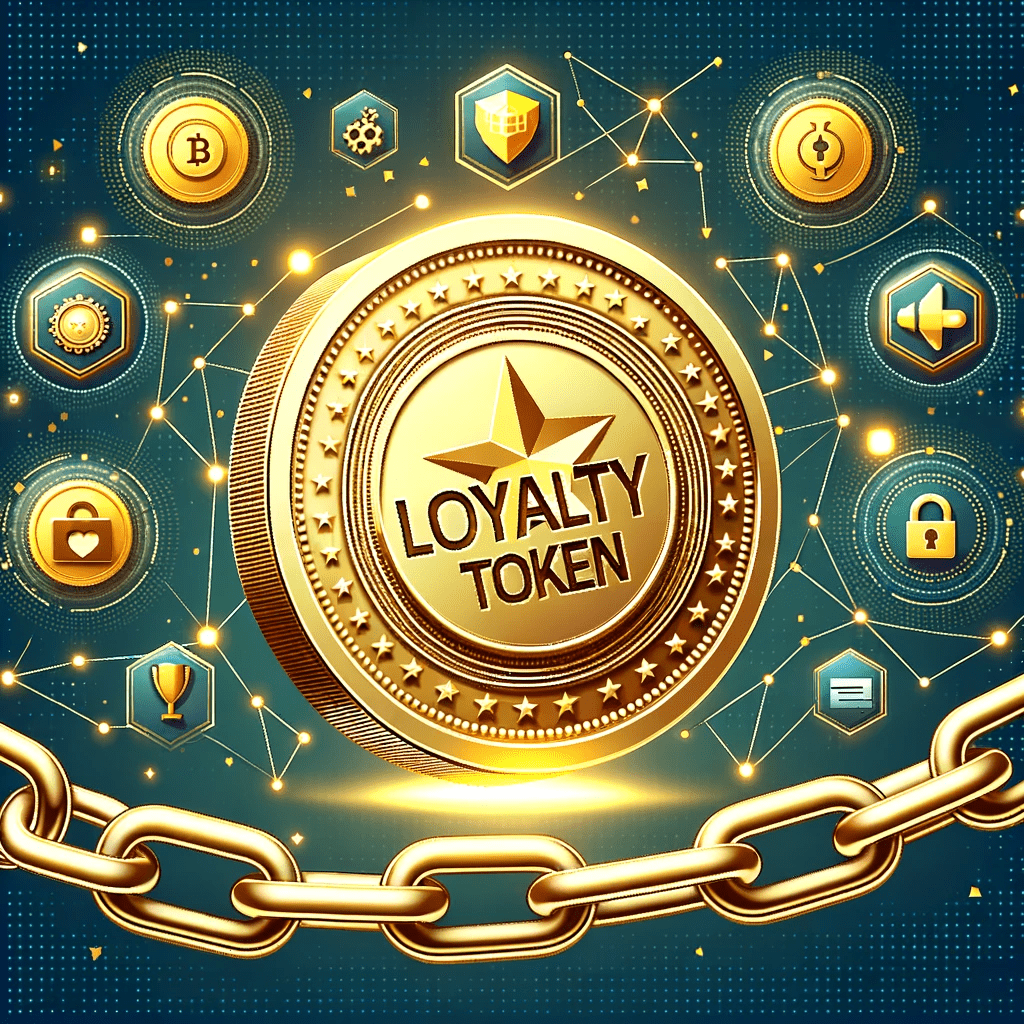 Traditional loyalty programs fail to excite young customers. Here, we review 5 top web3 rewards examples that are providing the new and personalized experiences they crave.
Why do brands like Starbucks and Adidas have loyal customers, while other companies struggle with retention rates? Answer: Smart brands keep innovating with their approach to loyalty, launching new programs such as web3 rewards to completely revolutionize interactions with their customer base.
Your brand, too, can leverage the power of gamification and create a web3 rewards program to totally transform customer loyalty.
Traditional loyalty programs are broken. In a 2017 survey from Colloquy, a publication on loyalty marketing, customers show a clear lack of engagement – only 24% of consumers used the rewards they earned, and nearly 40% never even knew they had rewards available.
Younger generations are especially disengaged with brands, which struggle to address these demographics using one-size-fits-all rewards programs.
As reported in PwC's 2022 customer loyalty survey, younger generations like Gen Z and Millennials are more mobile in their brand allegiance than older generations – they're likely to try new brands or stop buying from a brand.

At the same time, the leading consultancy concluded that these same-age cohorts are more receptive to personalized loyalty programs with attractive perks than Baby Boomers.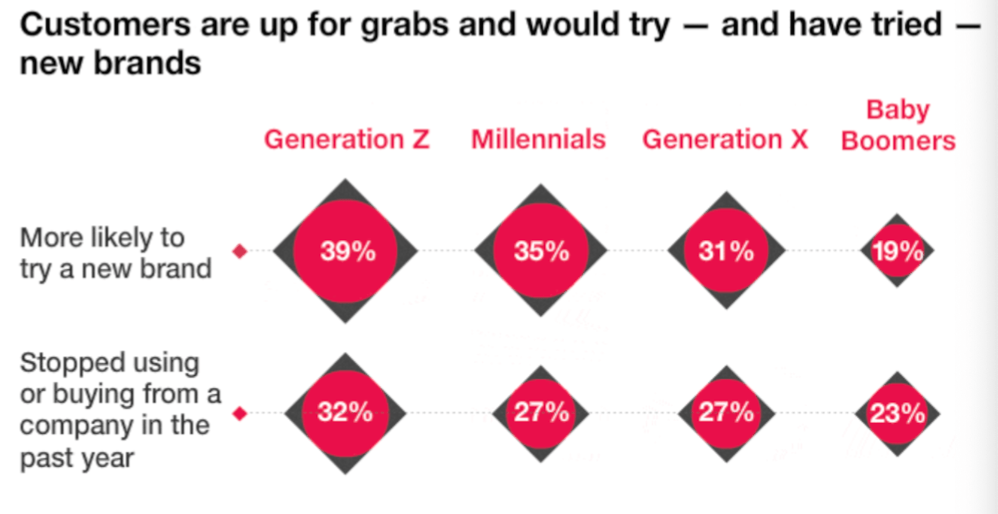 Source: PwC
Enter innovative web3 rewards ecosystems. By using blockchain technology and features like digital collectibles and personalized perks, brands can reimagine loyalty rewards in ways that resonate with digitally savvy consumers.
In this article, we highlight 5 examples of companies that use web3 to offer unique experiences and drive higher customer engagement, especially among younger demographics. We'll cover:
What are web3 reward programs?

What is web3?

What are NFT loyalty programs?

How much do companies spend on loyalty programs?

5 examples of amazing web3 rewards

Starbucks odyssey: NFTs worth a thousand bucks

Team Vitality's: Gamified avatars in esports

Lufthansa: Flight perks with Uptrip

Adidas ALTS: Personalization through ALTer egos

Lacoste: Looking for collectibles with UNDW3

Conclusion
Read on to learn more about web3 rewards.
Looking for a way to make your brand loyalty skyrocket? Contact Fanprime to start exploring our all-in-one loyalty solution with gamification, web3 integration, and flexible delivery models.
What are web3 reward programs?
A survey from consumer intelligence firm Motista shows that consumers with an emotional bond to a brand deliver 306% higher lifetime value.
Where traditional reward programs with inflexible loyalty points fail to provide the right incentives to engage young consumers, web3 reward programs solve the generational gap by making earning and redeeming rewards more immersive and personalized.
Put simply, web3 technology creates an interactive ecosystem with digital tokens and collectibles tailored to each user. Overall, web3 transforms conventional one-size-fits-all programs into more collaborative and engaging experiences.
To better understand how this works, let's further define what web3 means.
What is web3?
As described in an article by consultancy BCG, Web3 refers to the next generation of the internet enabled by blockchain and related decentralized technologies, such as smart contracts and digital tokens.

It follows Web 1.0, the original information-focused internet with a one-way flow of information, and Web2, the platform-driven stage enabling user-generated content, including social media.

Source: BCG

While past versions centralized control with publishers and platforms, web3 puts ownership and control square into users' hands.
Web3 utilizes digital assets, including fungible tokens (cryptocurrencies and other digital tokens) and unique non-fungible tokens (NFTs), to facilitate direct participation, trade, and monetization.

Like cryptocurrencies, these unique, digital tokens called NFTs exist on the blockchain, where they are verifiable, immutable, and transferable between users. 
This sets the stage for new token-driven, gamified reward models like NFT loyalty programs. 
What are NFT loyalty programs? 
2021 and early 2022 saw massive hype around NFT projects like Bored Ape Yacht Club and Cryptopunks, with dozens of NFTs of the latter selling for over a million dollars, as reported by crypto publication Decrypt. 
But when the market slumped, so did the value of said NFTs. 
In hindsight, the value of those collectibles was purely speculative. That's where branded NFTs are different. NFT loyalty programs combine the best of blockchain with the utility built into a reward program.
BCG concluded in its survey that the majority of consumers are interested in being part of an online community, with 54% citing utility and real-world benefits as primary reasons to join. 
In other words, customers favor NFTs that hold real-world value. Examples of perks linked to owning a certain NFT are: 
special offers

discounts

early access to products

access to exclusive content and events. 
Tying utility to NFT ownership bridges the digital and physical, blending on-chain activity with offline events and physical rewards. 
Metadata, like points earned and tasks completed, can track loyalty progress with the brand and partners.
How much do companies spend on loyalty programs?
In a survey held by loyalty strategist LoyaltyOne among 1,224 brands across 5 markets, most companies spend upward of 4 percent of total revenue on loyalty and CRM to activate customers and leverage the data asset to create personalized offers. 
More than 71% said to invest at least 2% of their total revenue.
5 Examples of Successful Web3 Rewards Programs
Now that we've established what web3 loyalty programs are, let's study these  5 examples of web3 reward programs to see how web3 and NFTs perform in real-time:
1. Starbucks Odyssey: NFTs worth a thousand bucks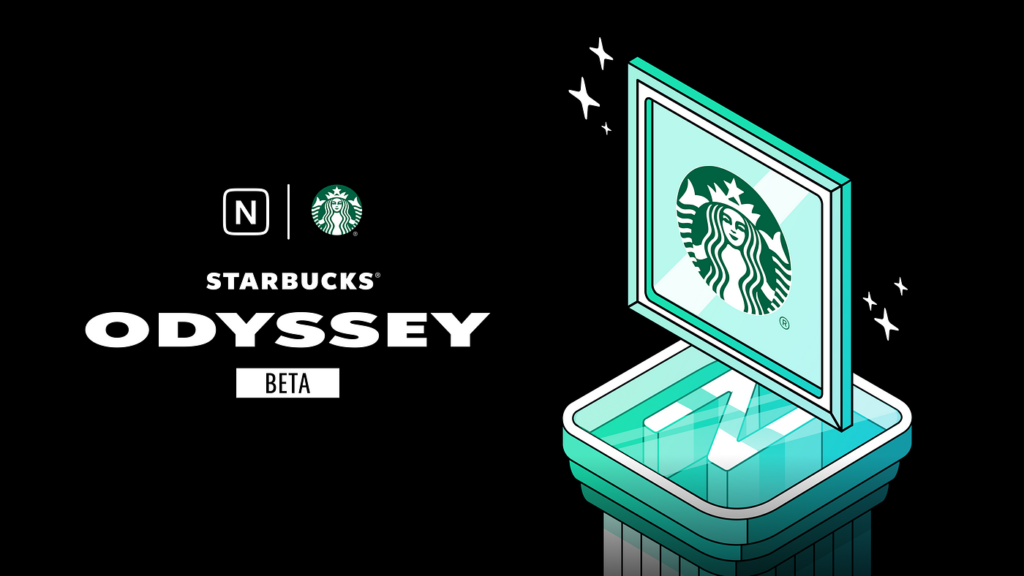 Source: Medium
Launched on the Polygon blockchain in 2022, the Starbucks web3 rewards program Odyssey effectively combines digital experiences with real-life rewards. 
Users engage in interactive tasks called "Journeys", like virtual games or educational activities like a virtual tour of a Starbucks farm. They then earn points and collect (known as "minting" in crypto jargon) NFTs called a "Journey Stamp" with a point value based on their rarity.
The total points that collectors accrue unlock benefits and experiences ranging from virtual coffee-making classes to a trip to a coffee farm in Costa Rica.
The Odyssey marketplace launched in 2023, turning the loyalty program into a true web3 ecosystem by gamifying loyalty and creating a community out of members-turned-collectors and partners.
The market enables NFT purchases by credit card and allows Starbucks partners to offer limited edition stamps, with sales supporting charities. 
Fun fact: Holiday Cheer Stamp collections sold on the marketplace went for a whopping average of $984.
Another key takeaway from Starbucks' success is how the brand managed to build a digital-first, yet accessible loyalty program, minimizing the technological gap between your average coffee consumer and the confusing world of web3. 
On your way to earning a Starbucks web3 reward, you will find no mention of minting, smart contracts, or other blockchain lingo, nor will you need a web3 wallet.  
2. Team Vitaly: Gamified avatars in esports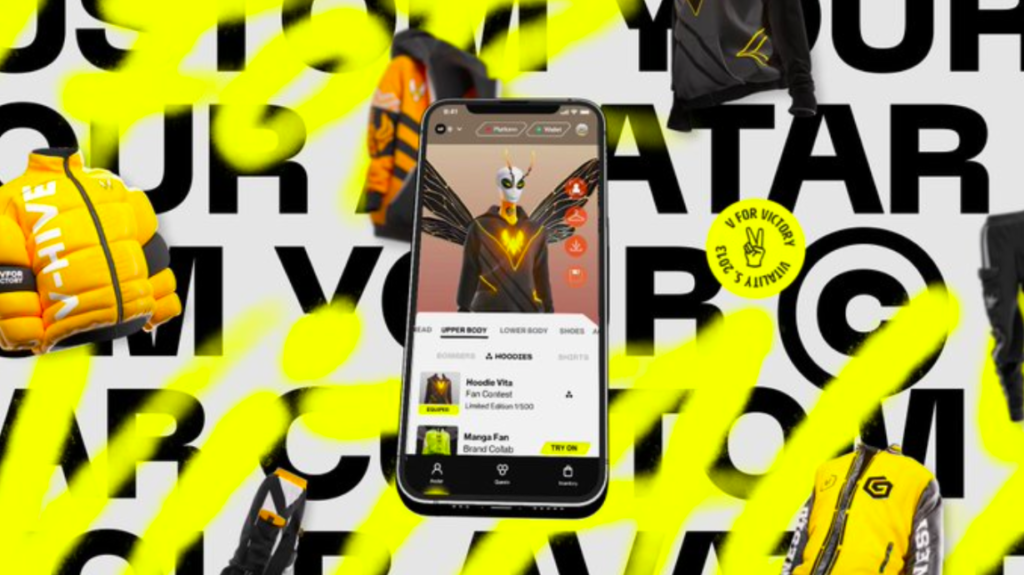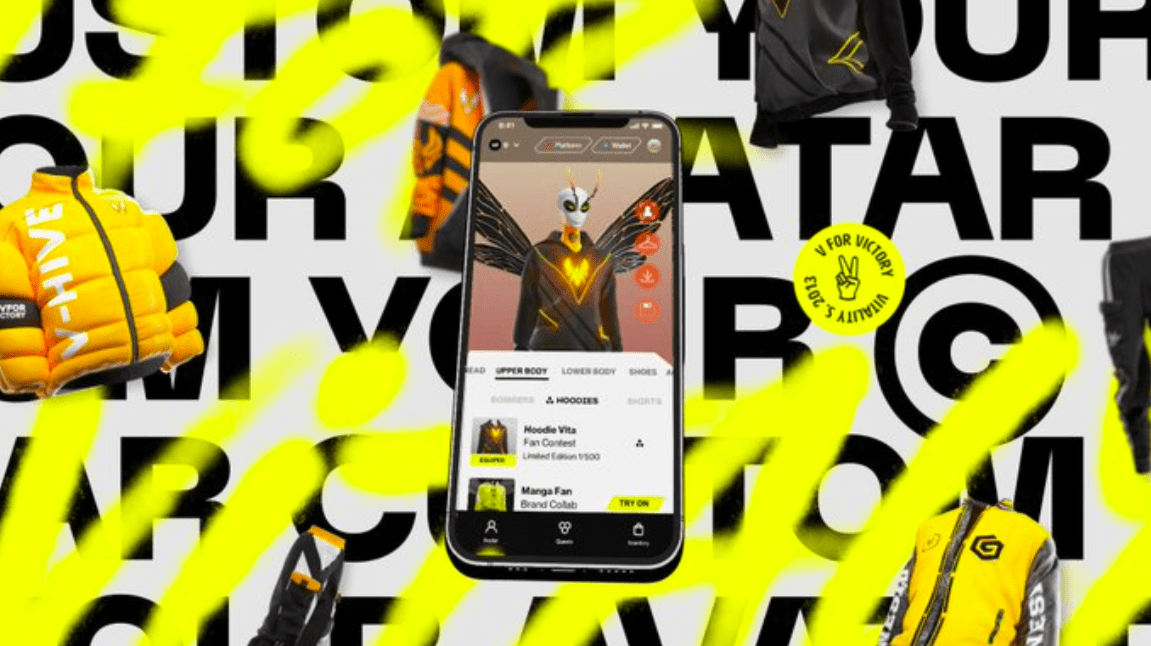 Team Vitality is a leading European esports team with digitally savvy fans across the globe. Its loyalty program, V.Hive, launched in November 2022 with the help of Fanprime and after much hype that included free NFT drops and engaging content.
V.Hive is the world's first support-to-earn program in esports based on blockchain. Upon registration, fans of Team Vitality receive a tokenized Avatar when they connect their web3 wallet to the V.Hive app.
In the app, downloaded over 60K times, fans complete all kinds of quests, including watching live streams and content and predicting game results – but also engaging with Team Vitality in physical settings. 
In the process of completing quests, fans build digital identities, equip their Avatars with exclusive wearables, and climb leaderboards in the V.Hive community. 
Fans can then win real-world rewards, like limited-edition merchandise, event invites, and tailor-made meetups with the Vitality team.
V.Hive successfully delivers an immersive web3 experience to Team Vitality fans by emotionally linking users to Avatars – digital identities in the Vitality ecosystem – and providing physical rewards.
3. Lufthansa: Flight perks with Uptrip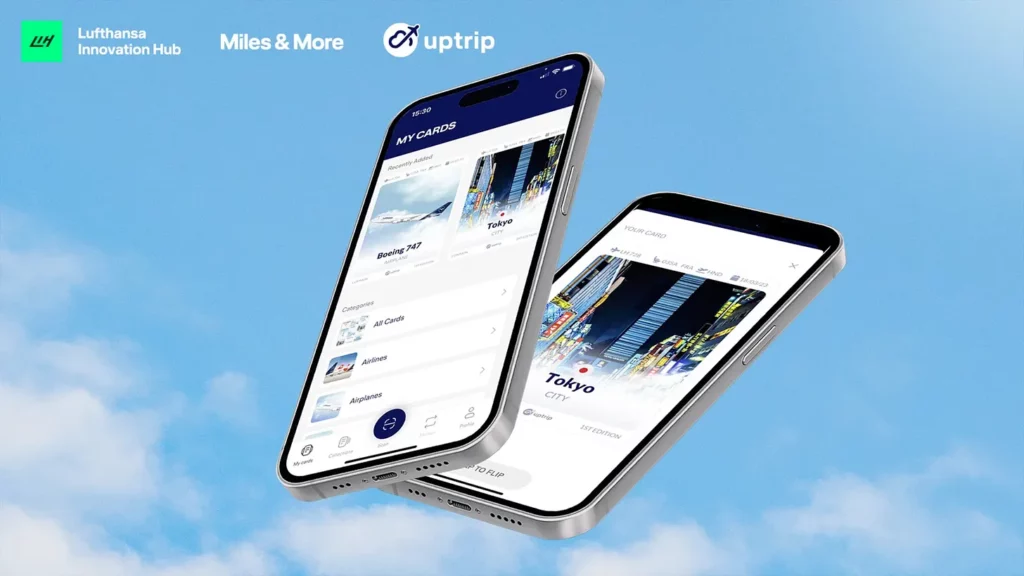 Few customers stand to gain as much with a rewards program as airline passengers. Who doesn't want lounge access before a flight? 
Lufthansa cleverly introduces its clients to Uptrip, the airline company's gamified NFT loyalty platform, via digital boarding passes, which are already widely used in the airline industry.
Airline passengers of Lufthansa, Austrian Airlines, and Swiss International Air Lines can scan their boarding passes using the Uptrip app and exchange them for NFTs after connecting their web3 wallet. The NFT trading cards are themed around destinations, aircraft, and holidays.
Uptrip incentivizes brand loyalty by rewarding flights with NFT trading cards that can be collected into sets. Each completed collection set then unlocks exclusive rewards and perks, like free WiFi or miles, lounge access, and priority status.
Soft-launched in August 2023, 20K participants collected over 200K digital trading cards. With card trading introduced soon, the airline rewards program is bound to see more engagement.
4. Adidas: Personalized ALTer egos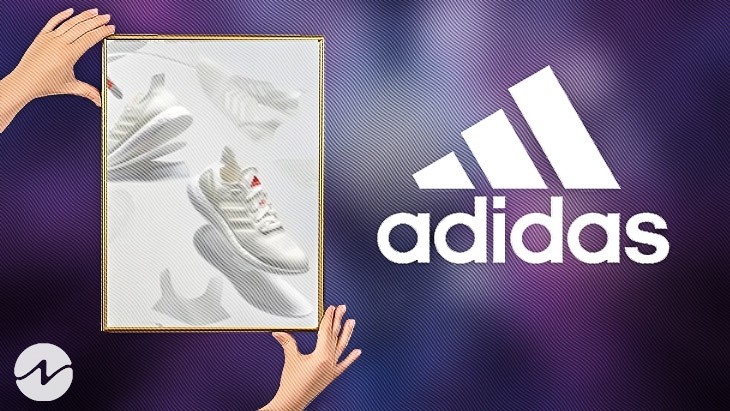 Source: The News Crypto
Adidas' ALTS rewards program is part of its "Into The Metaverse" program, deepening the brand's connection to web3.
ALTS presents members with a tokenized avatar, or "ALTer ego". This avatar is customizable and evolves through an immersive storyline that users engage in.
ALTer egos have one of eight sports or lifestyle traits, ranging from Strikes (soccer) to Drips (fashion). This personalization then determines the type of benefits its holder can earn, thus tailoring rewards to the user.
Benefits range from digital rewards like customization of avatars, to physical rewards like early access to products and events, and co-creation opportunities.
A trendsetting brand, Adidas' ALTS project includes collaborations with NFT communities like the aforementioned Bored Ape Yacht Club. Launched in April 2023, the loyalty program currently has 33K followers on X (@altsbyadidas). 
5. Lacoste: Collectibles with UNDW3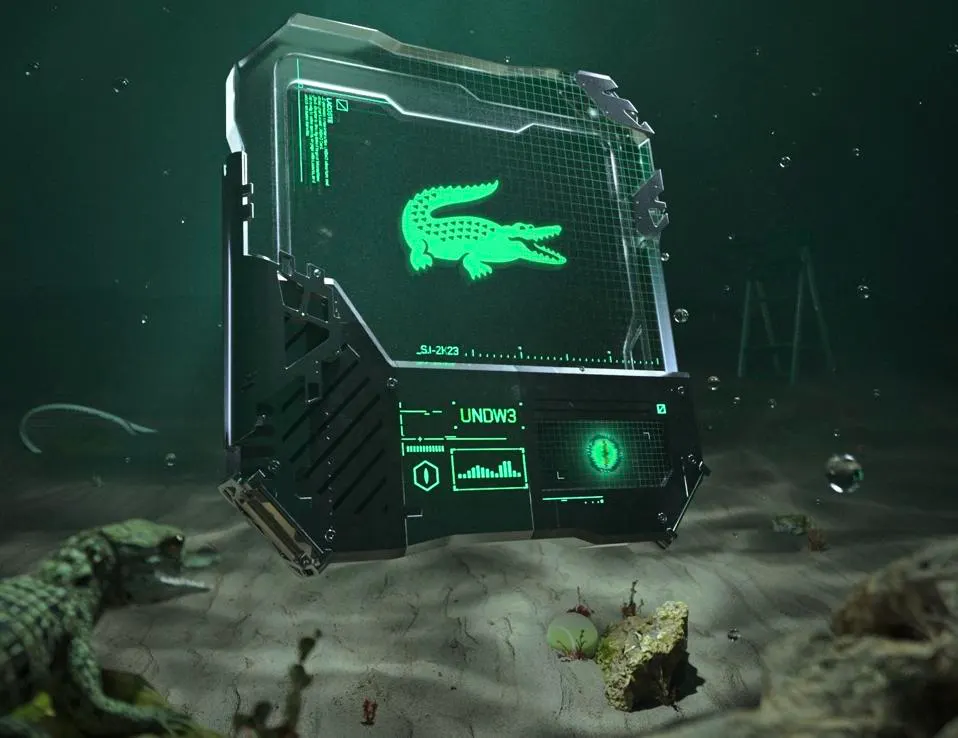 Source: Lacoste
Launched in June 2023, Lacoste's web3 loyalty program introduces users to a dynamic NFT called the UNDW3 card. 
Holders of UNDW3 cards, who refer to themselves as "crocodiles", can change the rarity and look – and thus value – of their card through interactive off and on-chain activities ranging from creative contests and interactive games, to fashion design challenges.
The more crocodiles participate in activities called "The Mission", the more features and real-world utilities they unlock for their NFT. 
Users can then win physical rewards, including limited-edition merchandise, brand experiences in Paris, and access to events like Roland Garros.
In reference to the L1212 polo shirt created by fashion icon and brand founder René Lacoste, a total of 11212 UNDW3 NFTs were sold.
Conclusion: How to gain brand loyalty with web3 rewards
The above examples illustrate that web3 rewards present a tremendous opportunity for brands to reinvent loyalty and connect with younger, digital-first audiences. 
As illustrated in these 5 examples, companies can drive engagement by gamifying experiences and tying NFT ownership to exclusive access and real-life benefits.
Ultimately, brands must focus on creating utility and real value – not just issuing NFTs for their own sake. 
By bridging digital and physical experiences, tracking achievements via metadata, and collaborating across ecosystems, companies can design immersive web3 loyalty programs that customers actually want to participate in. 
Reinvent the way your company rewards fans. Get in touch with Fanprime, the loyalty-and-rewards SaaS platform where top brands build white-label gamified loyalty programs to engage the next generation.